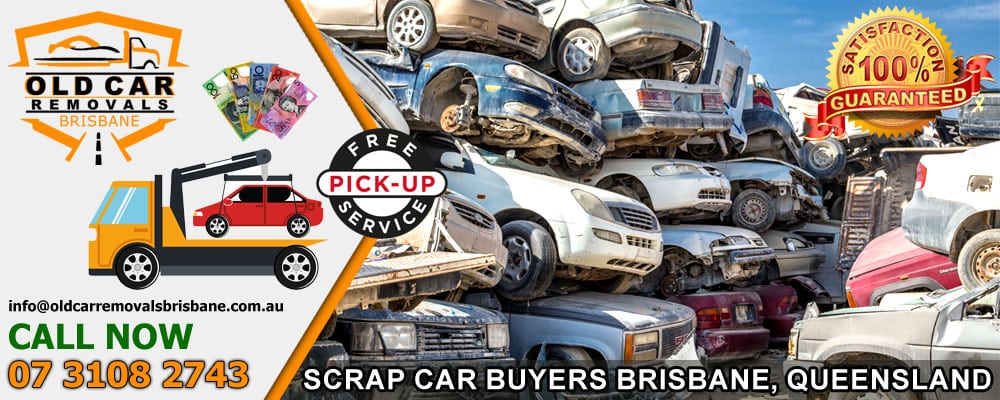 Scrap Car Buyers Brisbane
If your car is no longer in an operational state, it is time to bid a goodbye! Selling your old car away is not so easy when it comes to the sentimental values attached to it. Abandoning of a junk car comes with its own cons. A junk car, when abandoned out in the open, can be harmful to the environment. It emits some gases and fuels that can be extremely hazardous for the surroundings. The wisest thing to do is sell your scrap car away.
Make money with the trusted scrap car buyers in Brisbane
If you are in search of used car buyers in Brisbane, we have to mention the best solution for you. Selling a scrap car is not as easy as it sounds. If you are planning to personally sell it, this may require a bundle of documents and endless efforts. Car dealers might charge their commission which you have to shell out from your pockets. To make sure that you get what your car deserves, we buy all kinds of cars for top cash.
Sell us the scrap and get cash instantly
You can sell any and every kind of scrap vehicle to us. We are the best scrap car buyers and offer you the most competitive cash for your junk vehicles. It can be new, junk, old, well-maintained, wrecked or even accidental! You do not have to think twice before giving us a call to sell your car. We assure you the best and the best of our services. Our efficient team of car wreckers makes sure you do not face any inconvenience during the selling process.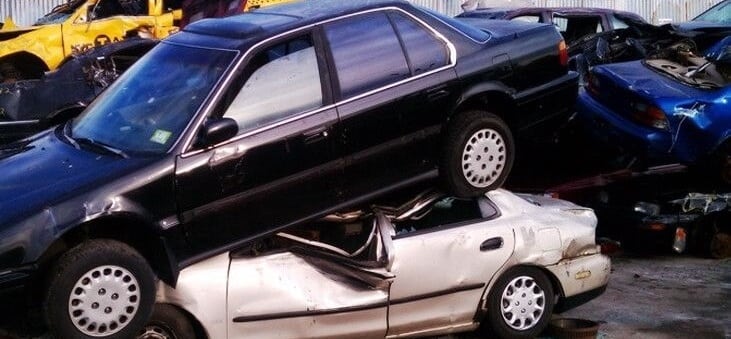 How To Get Cash For Scrap Cars?
If you're wondering how long it takes to sell your car, let us tell you that we make it happen in less than a day! We are the most reputed scrap car buyers. We do not fail to satisfy you with our services. Mentioned below are the only steps that you need to follow to sell your scrap car to us.
CALL US: Give us a call and provide us with all the information about your vehicle. Make sure that you give us every major and minor detail in order to get the correct price. Considering the brand, make, year, model and condition of your car, we give you a free quote. You can also get a free quote online by filling a form.
CAR PICK-UP: Once you are happy with the offer price, we send our team of car wreckers right at your doorstep. Our skilled car wreckers make sure the selling process is totally hassle-free. You will not face any trouble during or before the towing of your vehicle. We make sure that our customers hassle end at one call because we manage the rest!
CASH IN HAND: As soon as our car wreckers reach out to you and the deal is closed, you get paid in cash on the spot. You get instant cash for your car without taking any trouble. We assure you cash on the spot! If you want to sell your car in less than a day and get a handsome amount of cash for it, we're just a call away!
Scrapped car worth the value offered
Yes, it is that easy to sell your car to us. All you have to do is make a call and our team does the rest for you. The perks of selling your car to us are not limited. Besides offering the best cash for your car, we also provide you free services.
We are free in accepting all sorts of car models
Our towing service is absolutely free of cost. We charge you nothing for any of the services that we provide. If the arrangement of the heavy paperwork worries you, we take care of that as well. We manage all the paperwork for you. We do not charge any hidden fee for the services.
The junk cars that we buy are further use for reselling or recycling. These junk cars are recycled using an innovative methodology and also the latest technology. The recycling process is totally eco-friendly. Hence we make sure that we also keep the environment in mind while serving you the best.
If you are looking for scrap car buyers that will pay you instant cash for a broken vehicle, you are just a call away from grabbing the best deal!