How Old Car Removals Works?
If you're wondering how to sell your scrap car, we are here to give you all the information that you will require. Selling a junk car can be a hectic task sometimes. If you want to avoid all the extra expenses and efforts that you have to put in, we're just a call away! Storing a junk car in the garage is not a great option. It takes up a whole lot of unnecessary space.
Besides that, a scrap car can harm the environment in various ways.
If you want to give up on your car and finally sell it away, we have just the right solution for you. We are the best car wreckers, and we offer you top cash for junk cars. No matter in what condition your vehicle is, we will provide you with the best amount of money for it. It can be any brand, model, make or year. We make sure that we offer you the most competitive price for your car.
If you want to sell your car without any hassle, we are right here for you!
Selling a junk car has never been this convenient. If you want to get cash for cars without spending a penny on the selling process, we come at your rescue. You can get instant cash for your car in less than a day. If you are wondering how to go about it, mentioned below are the few easy steps.
Sell Your Old Car in 3 Easy Steps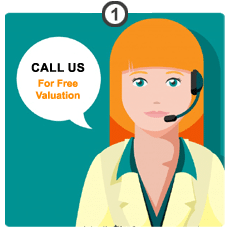 1. CALL US
Give us a call and provide all the details of your car. Once we have all the information about your vehicle, we offer you a free quote. This free quote is given considering the brand, model, year, condition and make of the car. If you want to complete this procedure online, you can fill a form for web quotation. We only offer you what your vehicle deserves. Also, our helplines are open for you all seven days in a week. You can call us and get a free quote any day!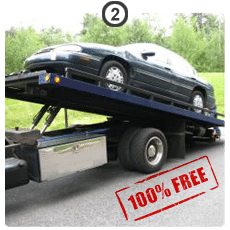 2. CAR REMOVAL
We provide you a same day car removal. Once you happily accept the price that we quote, our car wreckers reach at your doorstep in no time! They tow your car away within 24 hours. They do not cause any inconvenience or problem during the selling process. You get to sell your vehicle and get on-the-spot cash in less than a day.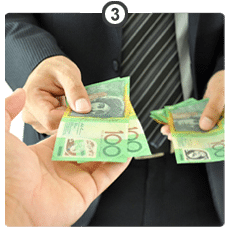 3. CASH IN HAND
As soon as our car wreckers reach out to you and close the deal, we pay you in cash on the spot! You get instant cash for cars without any hassle. All you have to do is make a call, and the rest happens effortlessly. If you want to sell your vehicle and get instant cash for it, call us today! Our efficient team of car wreckers makes sure that you do not face any trouble during the selling process.
Get the Best Cash for Your Old Car in Just 3 Easy Steps
If you're wondering what it takes to sell your car so conveniently, let us tell you it makes nothing. Besides giving you the best cash for your vehicles, we also provide free services. Our towing service is free. We do not charge anything for our assistance. The paperwork required for legal transfer of ownership is taken care off. We do not apply any service charges or hidden fee. If you want to sell your scrap car without spending a penny, we are just a call away. We are also the most reputed and fully licensed car removal company.
Old Car Removals team ensure that we always satisfy our customers and offer them the best.
We buy junk cars and also use them to resell or recycling. The auto parts that are in a usable condition are reselling. Because these auto parts are available at very affordable prices. The elements which are not operational are remanufactured or recycled. The recycling process also takes place with the help of an innovative methodology and the latest technology.
Moreover, it is done in a very eco-friendly manner. In this manner, we also ensure that we do our part towards the betterment of the environment. If you want to buy used auto parts or sell scrap cars, you're a call away from great deals!
Helpful Resources:
Get a Quote for Old cars South Brisbane| Unbeatable prices for scrap cars | Professioanal auto removals | towing company that buys cars