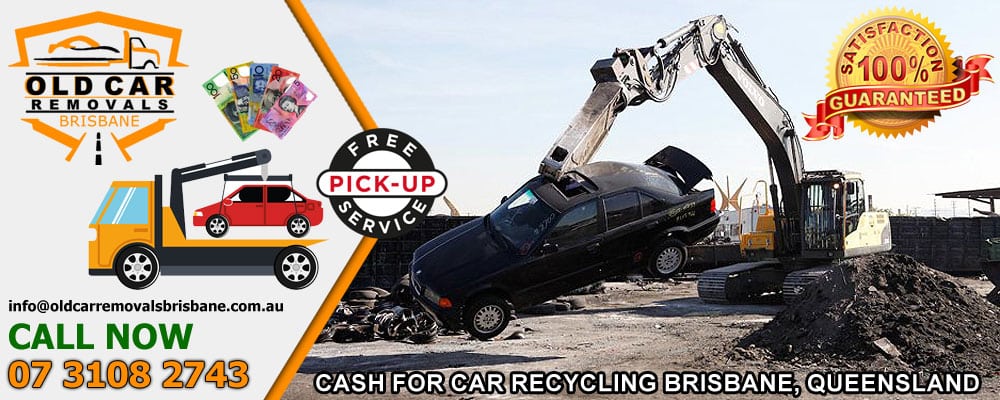 Cash For Car Recycling Brisbane
Are you looking for top Cash For Car Recycling Company in Brisbane? Old Car Removal Brisbane offers you all the services that you need regarding your junk vehicle. There are several drawbacks of storing a junk car in the garage or abandoning it out in the open. These junk cars emit a few gases and fuels that can be extremely dangerous for the surroundings. Anybody living around the vehicle may face significant issues. The wildlife and soil are also affected due to these deadly leakages and residuals.
Find Cash For Car Recycling service with us
If you want to get rid of a junk vehicle, the best way to do it is to sell it away. People are aware of the various methods of selling an old and damaged car. You can choose to personally sell a vehicle by throwing some expensive advertisement in the local newspapers. Many of us also prefer to hang the "car for sale" board on our gates. Before selling your car, you might need to get a few fixes and washes done to make the car ready for sale. It doesn't only waste time and efforts but also requires money.
Experienced Car Recycler in Brisbane
Selling your car to a car dealer is another option, but the commission charged by these dealers is not a great deal for you. If you want to sell your junk car for Recycling without taking a penny out of your pocket, we are here for you. You can get instant cash for your scrap car in less than a day.
Our cash for cars service makes it super easy for you to sell your scrap car. All you have to do is call us, and we manage everything else. To sell your unwanted car for Recycling to us, give us a call and provide all the information about your vehicle. We give you a free quote considering the details of your vehicle such as brand, make, year, model and condition. If you are happy with the offer, we send our car wreckers to you within 24 hours.
We recycle every vehicle by using eco-friendly methods
If you want to sell your car online, you can also complete this procedure by filling a form for web quotation. We assure a same day car removal. No matter which vehicle you own, we buy cars of all brands and conditions.
Besides that, all our services are free! We do offer not only top cash for all your junk vehicles, but also provide free services. There are no other charges or any additional fee. You can get instant cash for Recycling cars without spending a penny in the selling process.
Car Recyclers Brisbane
We are the leading old car recyclers Brisbane. We buy all brands and types of vehicles and use them for reselling or recycling. The auto parts which are in a working condition are further selling to various car owners. Those car parts which cannot be Reuse or Recycle. These auto parts will recover using the most innovative methodology and the latest technology. This recycling process takes place in an eco-friendly manner. Recycling of used car parts makes sure that all the resources will put into their best use.
In this manner, we also make sure that we contribute our bit to the environment.
You can receive your damaged car parts replaced by either the used ones or the remanufactured ones. The used auto parts are most suitable for cars that you are not willing to run for an extended period. They work just as elegant and come at lower prices. If you want to take your vehicle on roads for a long time, you must go for the remanufactured car parts.
They are as good as the new ones and are comparatively less in price.
These auto parts are not just good in quality. But also come with a warranty. You can buy used auto parts from us at high prices. We have used auto parts for all brands and vehicles available with us.