Posted On Oct 04 2018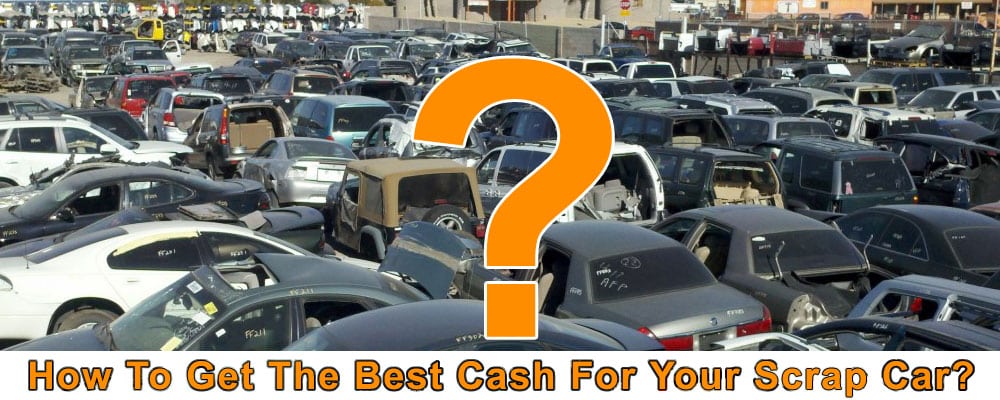 How To Get The Best Cash For Your Scrap Car?
Are you planning to give up on your scrap car yet? If you have abandoned your car out in the open, it is not a great idea. A junk car can cause significant harm to the surroundings and people living near it. There are certain gases and fuels which a vehicle emits that can be very hazardous. Moreover, if your car just uselessly rests in your garage, that's even worse. It takes up a lot of space and restricts you to utilize it. If you want to get rid of your junk car, there are certain things you must know before that.
Guaranteed Cash For Your Junk Car
A well-informed buyer is the wisest one. If you are informed about the market conditions and the current prices being offered, you will be able to make the most money out of your junk vehicle. Before you go around looking for car buyers, make sure you have done your research. Mentioned below are a few things you must follow to ensure that you get the best price for your car.
Seek information
You have to make sure that you are well-informed about your car. Invest some time in doing good research. You must be aware of everything about the brand, make and model of your vehicle. Once you are fully satisfied with the information that you have gathered, it will be easier for you to get the best cash.
Get a professional check
If you want to make sure that you are getting the right price for your car, you must go for a professional inspection. You can call a mechanic to get an estimate of the vehicle. A mechanic will be able to tell you the actual condition of the car and its worth. If you want to get the best amount of your vehicle, you must be sure about its damages and other defects.
Call different car wreckers
If you are in search of a car disposal company that offers you the best, do not stop exploring. Make sure you have called various car wreckers. In this manner, you can compare the prices that the companies are willing to offer. You will only be able to choose the best once you have explored enough options. Do not get stuck at a single company. Compare all the offered prices and then sell your car for the best cash amount.
Beware of car wreckers scams
There are various ways in which car wreckers can trick you into a lower price. Some auto wreckers might add an extra towing charge which they do not mention during the call. Most of them also tend to add some hidden fee for the arrangement of paperwork. Make sure you ask about all the service charges before you call them up for car removal.
Also, auto wreckers tend to mention a defect in your car that you might or not might be aware of. Most people believe them, and an amount of from the final payment. You can also avoid such scams if you are fully aware of your car and its damages.
Selling your car to these car disposal companies is not a tough task.
All you have to do is call them and get a free quote. They complete the rest of the procedure. While this process is very convenient, it also comes with its disadvantages. Make sure that you are fully aware of the condition of your car. Sell your car to these companies when you have gathered enough information. In this manner, you will also get the best cash for your vehicle.
Helpful terms for users
How to sell a car with a transmission problem, What after scrapping car